Couple's Corner: Sexy Pregnancy
It's mother's theme this week at couples corner. I want to talk about my pregnancy with Sati, since Liz is one of her godmother.
It was February 14, 2009 when Sati was made. It was an unexpected pregnancy (like my two other boys). We thought I would not get pregnant since I'm still safe (meaning I am not ovulating yet). So when we found out about the pregnancy, we were surprised and don't know what to do. After a few weeks, we accepted it and that was the most beautiful thing that happened to me. Beautiful in the sense that I was really pretty during my pregnancy. Must be that Sati shared some of her gorgeousness to me, once she was out of my tummy, I am back to being ugly LOL.
It was the easiest pregnancy since I did not expereinced morning sickness as difficult as I did when I was pregnant with the three boys. It was also the sexiest because I was able to wear sexy and revealing maternity clothes, not to mention stylish too haha.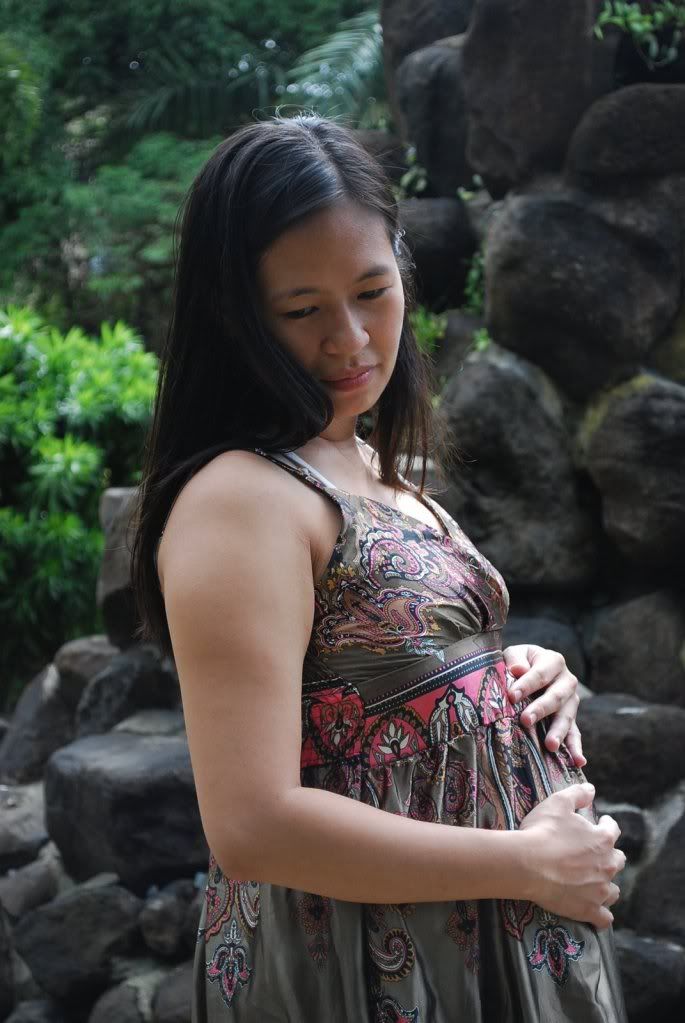 So that was one of my many pics during my pregnancy with Sati. Aside from that, that was the only pregnancy where hubby and me did not argue haha.. I guess Sati is our lucky charm. LOL Actually she IS my lucky charm, I got to know a lot of great people because of her (read: Marce Club)